Kilcullen Doors
Kilcullen is a beautiful town in County Kildare. Situated about seven kilometers from the famous Curragh plains. Like other towns in County Kildare it has grown quite a lot in the past two decades. Because of it's convenient location to Dublin, many people have purchased new homes in the town. It is serviced by a brand new motorway which literally passe by the the edge of the town. One of the bloodiest battles against the English in 1978 was fought in Kilcullen. The town itself offers a beautiful selection of shops and restaurants.
Kilcullen Doors and Windows
As many of the homes are now twenty years old, the windows and doors require changes. Composite Door Systems are offering a durable and stylish range of triple and double glazed windows and doors. All of the items are custom designed and manufactured to meet the specific needs of the homeowner.
Why not check in with us today and get yourself a free online quote for one of these amazing front doors. No sales jargon, just straight forward quotations on one of the better doors in the country today.
The windows and doors installed by Composite Door Systems and Weatherglaze Designs are manufactured in Ireland to the highest standards. Moreover they are made to comply with all current regulations.
The Rome Door is a perfect example of a modern door, moreover it's very affordable.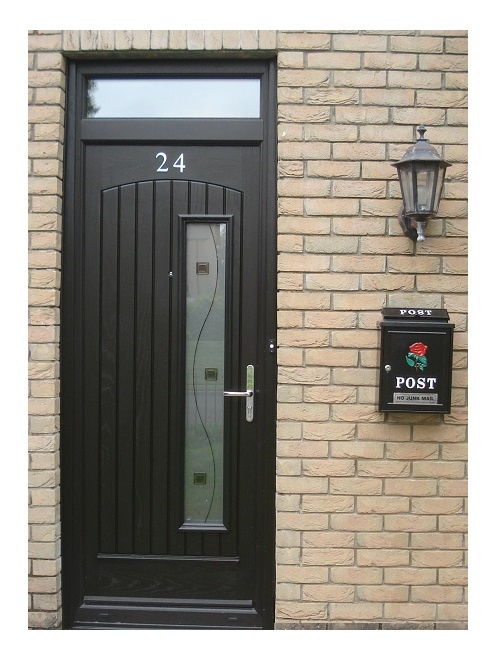 Here is an image of a replacement door in Kilcullen with a rectangular top lite