Adjusting Locks and Receivers on Doors
Adjusting locks and receivers on doors is not a daunting task if you have a little knowledge. All doors will need some type of adjustment during their lifetime. Palladio Doors and uPVC doors are usually fitted with locks and lock receivers which are adjustable. The hook-bolt lock and receivers which are fitted to Palladio Composite Doors are second to none. The lock itself which is attached to the door has off-set rollers which can be adjusted. The receivers which are attached to the jamb are also fully adjustable.
Images of Adjusting Locks and Receivers on Doors
Here are images of both locks and receivers.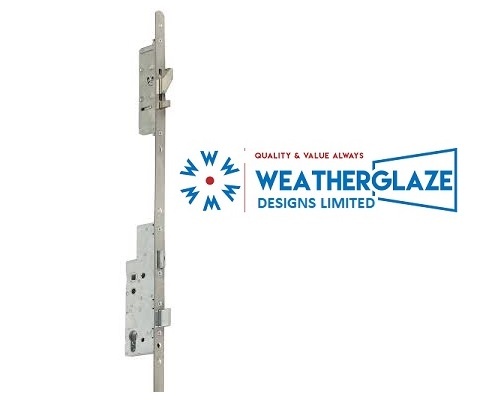 What you need to have to complete adjustments
One very useful set of tools is the Allen Key set. This can be sourced at any good hardware store like Woodies or indeed online. It has many uses beside adjusting doors and we would advise you to have this in your tool kit. A star head screw driver and the ever faithful WD 40 oil. Get your allen key and insert it in the receiver and turn it right or left. You will see the receiver move in our out. Move it in to tighten the locking system or out to loosen the system.
The majority of locking systems go through extensive testing and work perfect in normal weather conditions. When the weather changes to either very cold conditions or extremely hot weather you may need to adjust the receivers to accommodate expansion or contraction. That is the reason all good doors are fitted with adjustable receivers and hinges. If you experience any problems during extreme temperature fluctuation it may be best not to make any adjustments until the extreme spell passes.