Arched Doors
Arched Doors are very common in new builds and homes built in the seventies. Many of these are referred to as true arches. This means when you look at the arch the height of the arch is half the length. This type of arch can be easily manufactured by just using the radius. Other types of arches are high sprung or low sprung arches. To manufacture these requires making a template of the existing arch and manufacturing a new one from that template.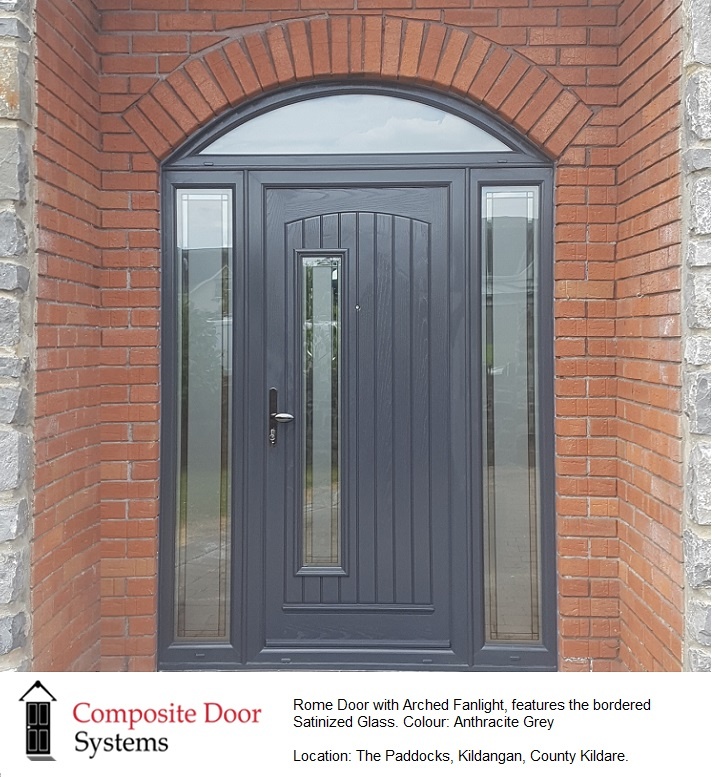 Palladio Arched Doors
The Palladio Range offers all types of arches. They can be made from uPVC and are available in all colours to match the doors and side lites. One of the very popular glazed arches is the Satinized glazed one. In the image on this page, you can view a front door designed with Satinized glass.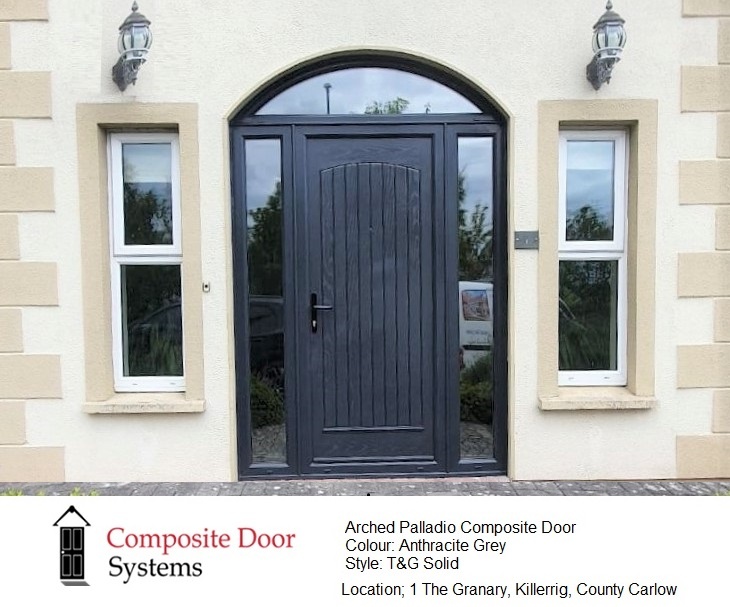 Glazed Units
The preference today is triple-glazed units. These units will give you maximum heat insulation, provided they are correctly manufactured by a professional company.
Conclusion
If you are considering replacing your existing arched style door, contact us at Composite Door Systems for professional advice and a value-for-money quote on all Palladio Doors