Sallins Doors and Windows
Sallins Door and Windows will provide that extra security and insulation. There are hundreds of homes in Sallins that would benefit enormously from replacement windows and doors. With the rising costs of energy, replacement is one way to reduce those costs. Sallins is approximately 3 kilometers from the town of Naas. Sallins when translated means " The Willows". It is one of the Kildare towns that has become very popular for people buying new homes. The M7 Motorway has made it very accessible by car or bus from Dublin. It is also serviced by rail, and you can travel to Cork or Dublin from the railway station.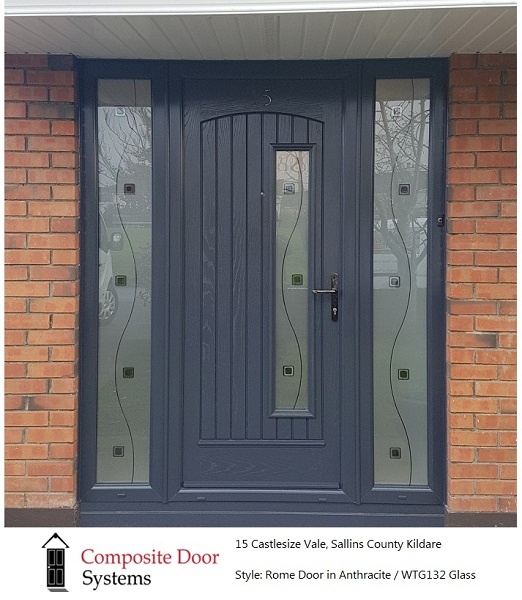 Sallins Doors and Windows
Composite Door Systems and Weatherglaze provide double and triple glazed window and door systems to homes in the general area. It is recommended by the company to consider triple glazing as there is a very little cost difference. The range that we install today includes the Palladio Door Range and is recognized as one of the best in the country. Locks, hinges and handles are second to none. All the glazed units are a-rated and will provide the best in insulation.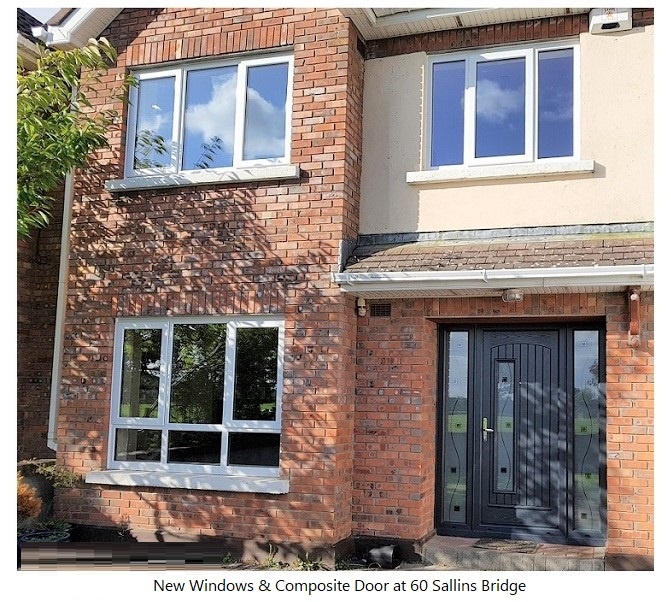 History Of The Village
Theobald Wolfe Tone, born in the eighteenth century, spent his summers in this town. He was one of the leaders of the United Irishmen and a revolutionary figure. He is buried at Bodenstown graveyard which is close by Sallins village. Odlum's Flour Mill was a major source of employment in the town, sadly closed now. Sport is a major activity in the town, from horse racing to the Gaelic Athletic Association. The canal flowing right through the village, is very popular with boating and fishing. Barges can be seen on the canal all year round, and some of these barges have become homes for many.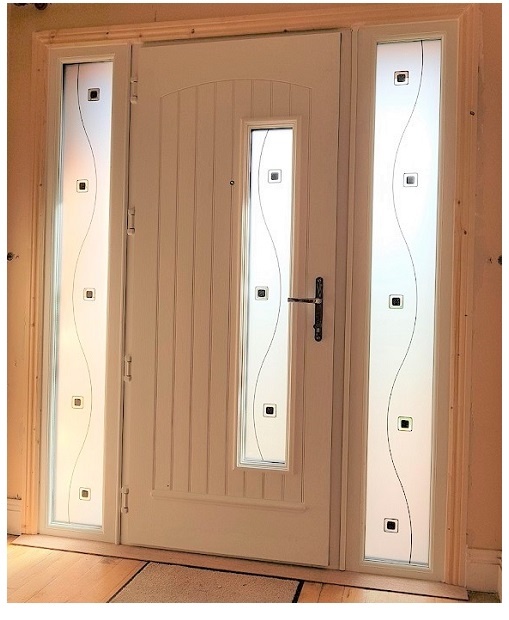 Conclusion
Thinking of replacing your door or windows, the contact us and discuss options for additional security and insulation. We currently have packages that can be tailor made to meet your needs. Use the inquiry form below.