Prosperous Doors and Windows
Prosperous Doors and windows can be custom made to the customers specifications. With the assistance and advise of our consultants, doors and windows will enhance the security and insulation of your home, and again remember we are here to assist at all times. All our products are sourced in Ireland and are manufactured to the highest standards and meet all the required regulations.
Images of Prosperous Doors and Windows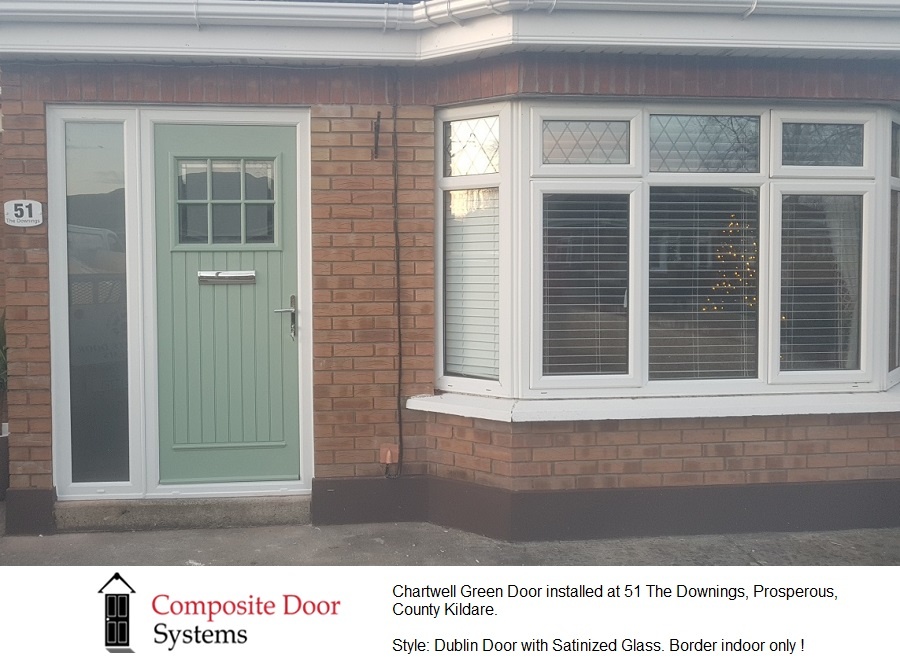 In the image above you can see a well designed door from the Palladio Range. This particular door is the Dublin Door. The glass in the door is the bordered Satin glass and additionally the side shows a full Satin glass. The colour is Chartwell and the frame is White. This door will suit any home in County Kildare. It is equally important to pay attention to other doors in the estate and get some ideas of what will suit your home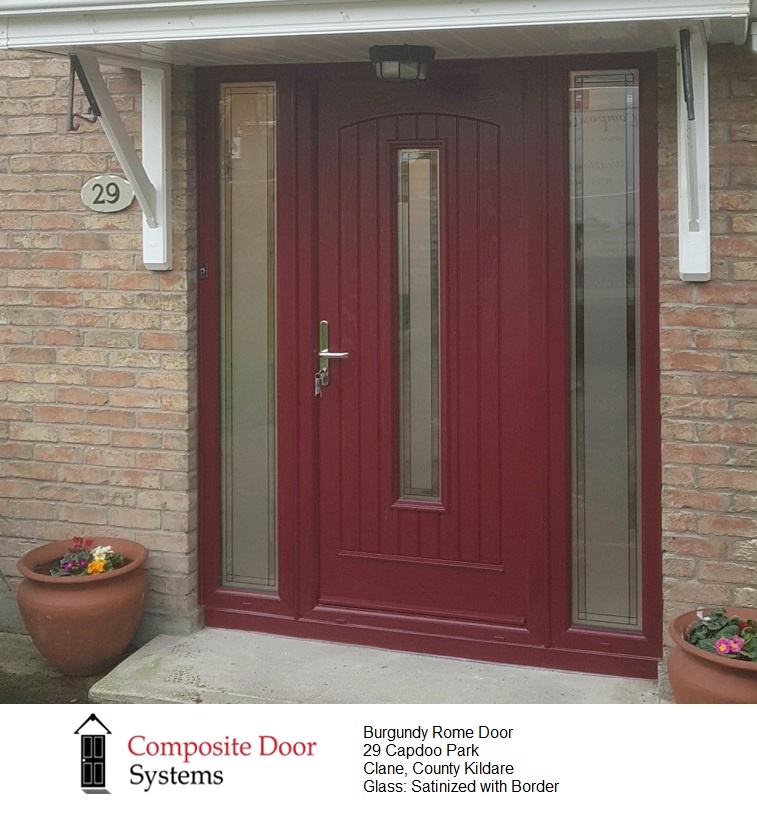 Designing Front Doors
Designing front or back doors requires a little bit of thought and of course we are always here to help.If you view some of the hundreds of doors in the Gallery you will get lots of ideas as to what may suit you home. Because the doors are custom made, you can have the door centered or to one side.