Newbridge Doors
Newbridge Doors can be custom made to suit individual homes and apartments. This established community boasts many different types of homes, both old and new. Newbridge is one of the busiest towns in County Kildare and just a short distance from Dublin. For many it is an ideal place to live as it's close to bus routes and parks. Like everywhere else security is an important issue.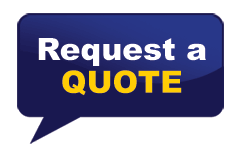 Secure Newbridge Doors
To enhance security homeowners tend to purchase and install the range of Palladio Composite Doors. The reason for this is the high security locking system they provide. Currently as we write this post, the door is manufacture with a ten point locking system. The lock comprises of hook-bolts, rollers and dead bolt. All of these are operated by one handle. There are many choices for the colours of handles. The agent will go through all these details at the point of sale.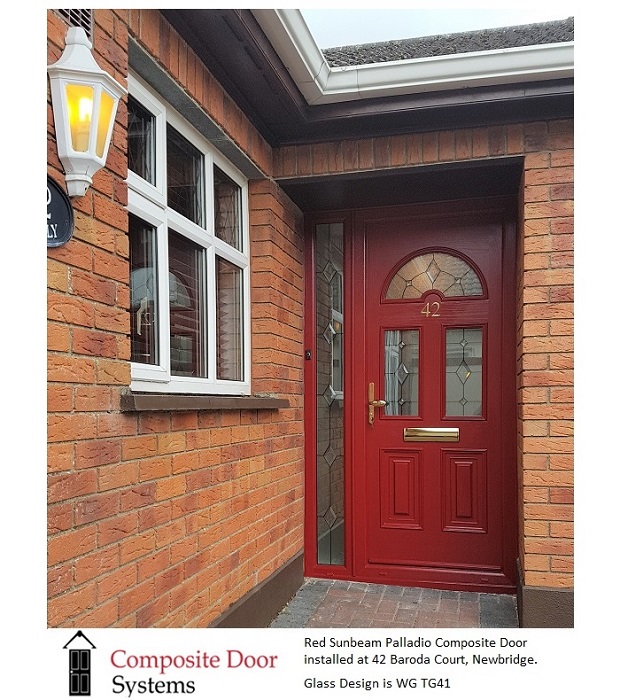 Ordering Your Composite Door
To order one of these magnificent doors is very easy. Enter your contact details in the inquiry form. After you do this an agent from the company will contact you to discuss option or make an appointment. All of the styles and accessory options can be seen online or in the Palladio brochure. When you have decided on a style to suit your home the agent will then present you with prices.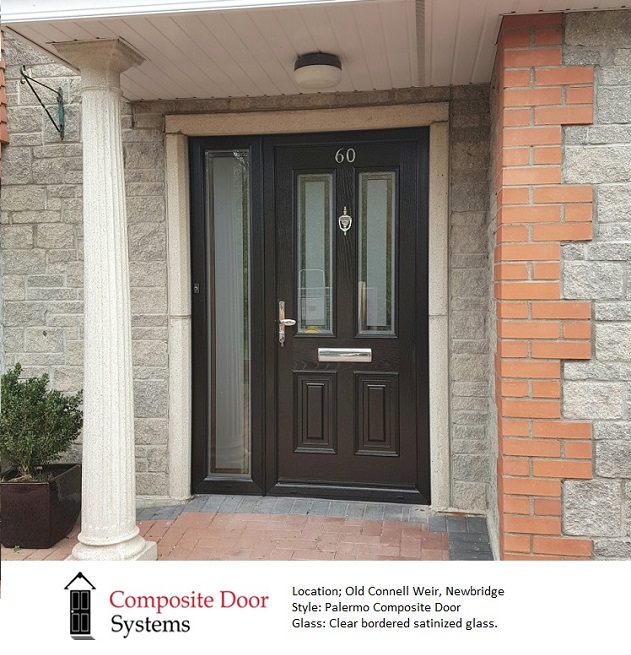 Installing Your New Composite Door
When it comes to the time of installation you will be contacted by Composite Door Systems. The installation department will outline the procedure and indicate how long it will take. There is no set time as every installation is different. The time depends on the type of door that is going to be removed. The weather conditions and the time of year. But as an indicator, put aside 5-6 hours and you should be satisfied.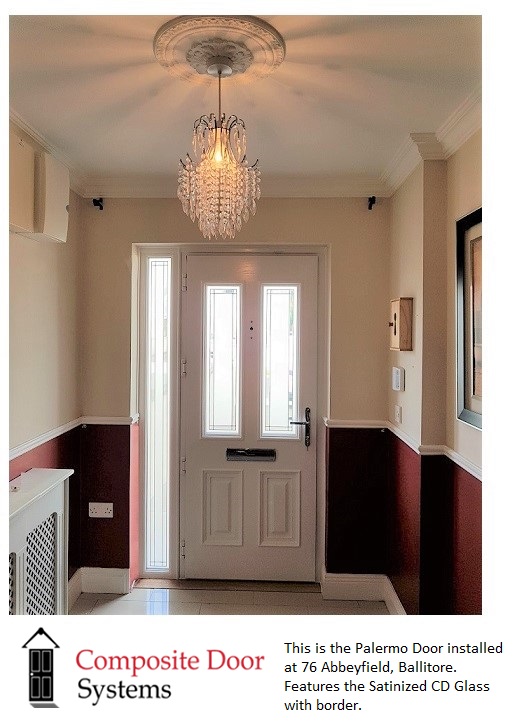 Here are some addresses in Newbridge

43 The Heath, Liffey Valley
98 Moorefield Drive
42 Kilbelin Abbey
4 The Vale, College Farm, Newbridge
14 The Glen, College Farm Glen, Newbridge
2137 Highfield Estate, Moorfield, Newbridge
1 Ballymany Manor, Newbridge
3 St Patricks Square, Newbridge
29 The Seven Springs, Newbridge
60 Old Connell Weir, Newbridge
104 Morristown Estate, Newbridge ( windows & doors )