Composite Doors Tallaght
Composite Doors Tallaght are custom made to give each door a uniqueness. Before any of these doors are manufactured, every detail is fully agreed with the customer. These details cover, door design and style, colour and glass design. As Composite Doors are expensive it is vital that no mistakes are made.
Palladio Composite Doors Tallaght
If you live in Tallaght, you will know that in each estate there are many different house designs. This presents no problem when using a door from the Palladio Range, as the door can be custom sized to fit any aperture. The standard single door without any fan lite or side lite is approximately 900mm wide and 2130mm high. The base price of this single door is about €1500.00. When a door involves tops and sides, an agent from the company will visit your home and give you a written quote which will include the current rate of value added tax.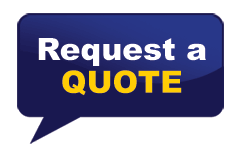 Popular Composite Doors
Currently there are nineteen styles in the Palladio Range. Some are more popular than other which is normal. Some of the designs that stand the test of time is the Dublin door, the Palermo Door and the Rome Door. Each door can be designed with different glass and accessories.
Accessories Available
There are about four accessories available that will give personality to your new door. These are the handles, knocker, letterbox and centre knob. They are available six different colours. Gold and Chrome are the most popular.
Locks
The lock is one of the most important features of the Composite Doors Tallaght. The Milenco Mantis lock is the most popular. It has ten points of security. Roller cams, linear bolts, hooks a thumb latch and a dead bolt make up the structure of the lock.
Threshold
This is the bottom part of the frame and the one you step over. There are four heights available and again the agent will advise on the appropriate one to use for you situation.