Composite Doors Near Me
Composite Doors near me is the best place to start looking. You will find that your local company will provide a range of doors that will suit your home. Most companies that have been in business for decades will have an ample supply of previous customer addresses for you to visit. In the gallery on this site, you can view over 500 doors that have been installed in the local area. Viewing some of the local doors can assist in designing your own door as perhaps many homes are looking just like yours.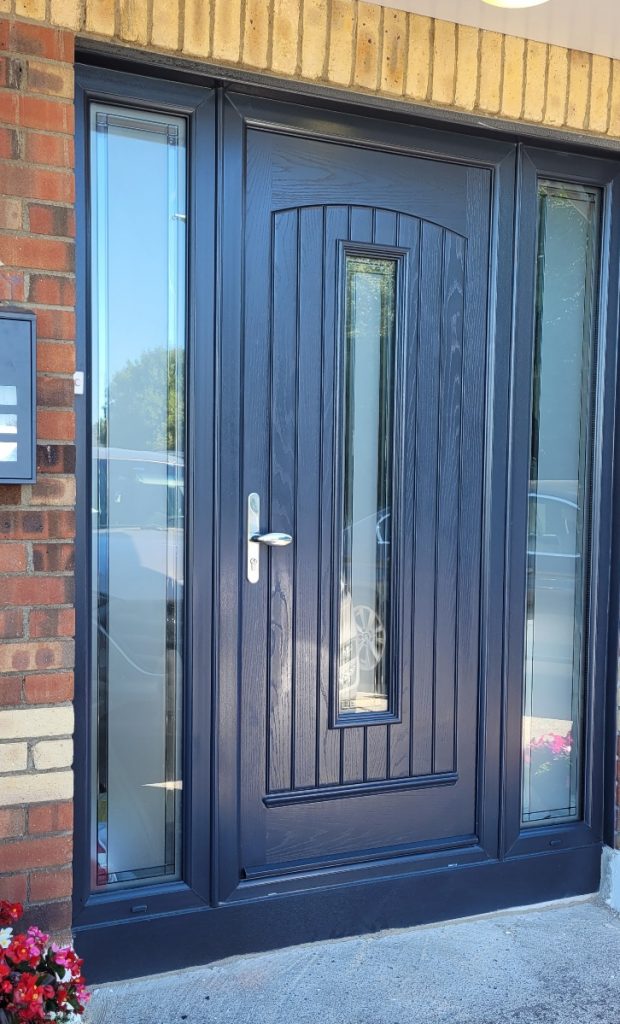 The Palladio Composite Doors Near Me.
One of the most popular doors in recent years is the Palladio Range of doors. The door slab is 70 mm in thickness and makes a durable door for any entrance. It is made in several different colours and is usually White internally. The addition of a White colour on the inside will brighten up and hallway or room. The doors are suitable for front doors and also back doors and are all energy rated.
Prices For Doors
Prices vary on these doors. The price depends on the configuration of the door, the size of the door and the glass option you selected. The best way to get a price for your project is to enter your detail on the inquiry form. The details required are your name, address, contact number and email address. In most cases, you will have an online quote on the same day if the inquiry is received before lunch.