Citywest Doors
Citywest Doors custom make all doors to customer specifications. The majority of homeowners are extremely discerning when it comes to front doors. The door is one of the major features of the family home. It protects the family, so it just must be secure and sturdy. It must also add to the insulation factor of the home.
Composite Citywest Doors
No two doors are the same. They differ in size and design. At Composite Door Systems we work with the homeowner to design a door that will enhance the home. With the many designs now available, it is easy to create a door that is unique and stylish. Some customers like a complete solid door whilst others prefer some glass with a design.
Doors With Glass
If you select glass in your door, this can be clear or obscured for privacy. In terms of putting a design in the glass, it really doesn't matter which one you select. The range of designs available from the Palladio brochure is second to none.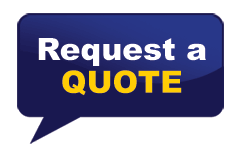 Security
The security element of the door is provided by a ten point locking system. These are a combination of hook bolts and rollers. They are fully adjustable to achieve the correct compression. For ease of exiting in case of an emergency a thumb-turn cylinder can be provided. The selection of colours for the accessories are gold, chrome, black and white.
Conclusion
Today, when your are considering replacing your front door the think about the benefits of the Composite Doors. They are practically intruder proof and burglars know this. It will be a great deterrence and will give you and the family peace of mind. The cost of the doors vary, but if you budget yourself for €1800 you won't be far off. Don't go for the cheapest as their might be only a small amount between the best and the cheapest. Look out for the monthly sales that companies offer. These doors also compliment replacement windows.